Amazing Places in Tehran You Didn't Know Existed
The must-see places of Tehran no visitors should miss!

Si-e Tir Street
Unbeknownst to even many locals, a synagogue, church, and Zoroastrian fire temple sit together harmoniously on the cobblestone Si-e Tir street. Haim Synagogue hosted Polish Jewish refugees during the Second World War, and as this number increased, a second Ashkenazi synagogue was built adjacent to it. Holy Mary Church is across the street from Adrian Fire Temple whose flame was brought from the temple in Yazd. Be careful as you walk in this area as it gets more crowded the farther north you walk, and motorcycles are merciless, often creeping up behind you on the sidewalk!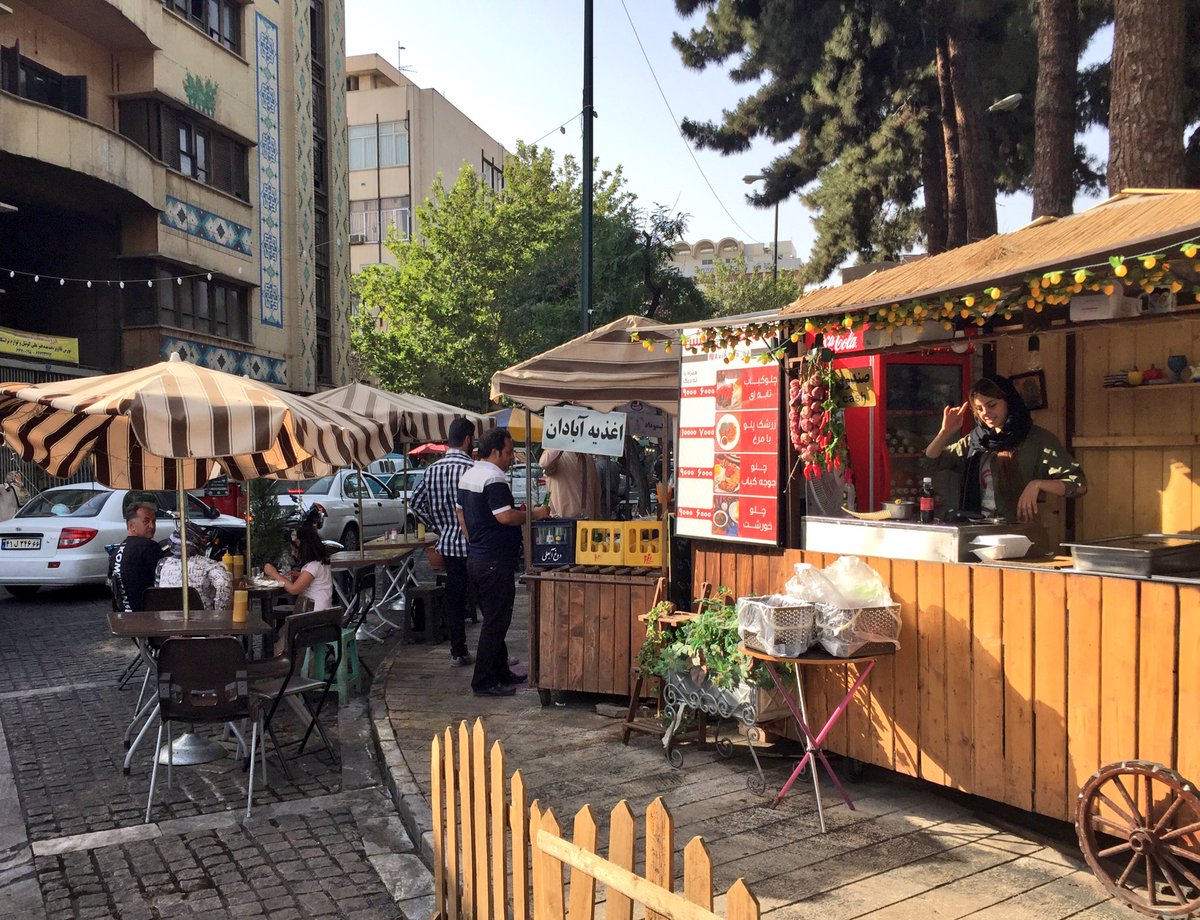 Jomeh Bazaar
Every weekend, Parvaneh Mall's multi-storey parking garage converts to a Friday bazaar and should be experienced even if you aren't in the market for buying anything. The first few floors are a treasure trove of antiques with everything from home décor to vintage photos, records, and gramophones. As you ascend, you'll find unique handmade products by local artists and art gallery paintings being sold at a fraction of the retail price. Go early to avoid the crowds and to have the most choice.
Jomhuri Avenue between Ferdowsi Ave. and Shirvani Alley
Deh Vanak
The peaceful Vanak Village sits just north of bustling Vanak Square. One of Tehran's oldest neighbourhoods, this area was once known for its grand gardens, but the charm nowadays lies in its narrow alleys (some just 90 cm wide), wooden doors, and sun-dried walls. The Iranian Garden is modelled after the typical Persian gardens and is especially picturesque when it's drowning in colourful tulips. Vanak Zurkhaneh, a gym of traditional Persian martial arts inscribed as a UNESCO Intangible Cultural Heritage, and Saint Minas Armenian Apostolic Church are other sites to visit in this area.
ranian Garden, Saberi St., Tehran
Negarestan Garden
In the chaos of downtown Tehran, you may be surprised to find this oasis of serenity. Built as a summer retreat during the Qajar era, Negarestan Palace was later converted to Iran's first modern university where the famed lexicographer Dehkhoda wrote the comprehensive Persian dictionary. This palace currently acts as a museum, housing some of painter Kamal ol-Molk's masterpieces. The outdoor cafe in this lovely setting has, needless to say, become extremely popular with locals, and if you're lucky, you may even get the table under the Hafezieh, a structure modelled after Hafez's mausoleum in Shiraz.
Negarestan Garden, Tehran
Masoudieh Palace
One of the most beautiful historical buildings of the Qajar dynasty is Masoudieh Palace. Aside from its historical significance dating back to 1879, this palace allows visitors to fully experience its culture and history in the cosy cafe, with its traditional architecture and stained-glass windows and whose servers are local theatre actors. A walk around the gardens and fountains will complete the outing to this unforgettable palace.
Masoudieh Palace, Mellat St., Tehran
Zahir od-Dowleh Cemetery
North of Tajrish Square off Darband Street is the quiet Zahir od-Dowleh Cemetery where Iran's most prominent artists and cultural figures have been laid to rest. Known as the cemetery of poets and musicians, among the most famous names here are musician Gholamhossein Darvish Khan, 19th century poet Iraj Mirza, and the 20th century poet best known for her feminist point of view, Forough Farrokhzad. The sound of chirping birds under the canopy of trees provide a serene setting where Iranians still come to pay their respects.
Zahir od-Dowleh Cemetery, Darband, Tehran
Moghadam Museum
This majestic house once belonged to the artist son of Tehran's mayor during the Qajar dynasty. Along with a private and public wing, it has some the most exquisite tiles throughout the house. The museum displays some of Moghadam's art and other objects he acquired during his travels. Enough can't be said about the surrounding gardens as they completely remove visitors from the hubbub of the city centre and offer a tranquil respite.
Moghadam Museum, Emam Khomeyni St., Tehran
ASP Towers
Completed in the mid-70s, these residential towers once housed some well-known Iranian figures. Though the towers aren't particular noteworthy themselves these days, the ground floor is littered with trendy cafes and restaurants and is therefore a popular hangout with the young Tehrani crowd. Homemade Iranian cooking at the cozy Mahtab Cafe and delicious Asian noodles and sushi at Wasabi are just some of the eateries all nestled within these towers. A stop at Aknoon Gallery is a must to check out the modern-meets-traditional Persian art, fashion, and jewellery.
ASP Towers, Tehran
Naser Khosrow Street
The oldest street in Tehran, Naser Khosrow has some of the most iconic landmarks. Delve into the past by first passing Darolfonoon School, Iran's first modern school founded by Amir Kabir, a prime minister of Iran, in 1851. Further along, the gothic architecture of Saraye Roshan, one of the first commercial centres, is sure to stand out as unusual in Iran. The twin towers of Shams-ol-Emareh peek out from behind the buildings, and right across the street is Marvi Alley Bazaar with its plentiful shops, boutiques, and delicious street food.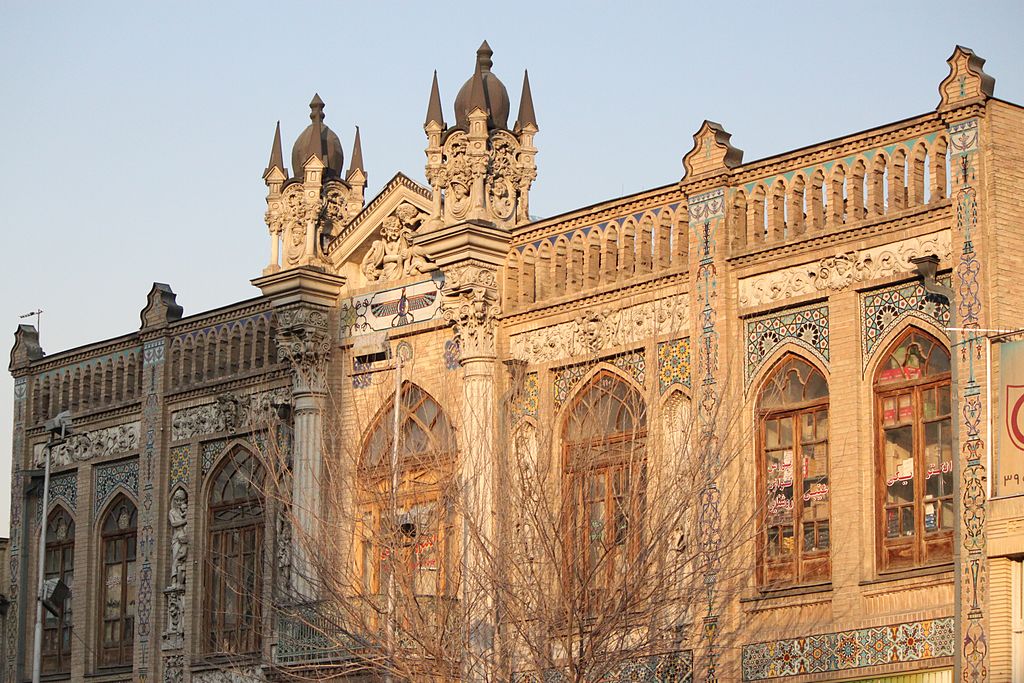 Tamasha-gah Zaman
In the upscale Zafaraniyeh neighbourhood in northern Tehran, the Time Museum gives us a glimpse of how the most precious commodity has been measured throughout the years. Housed in a gorgeous 80-year-old manor, this museum holds an extensive collection of clocks, watches, and time measurement devices including hourglasses, sundials, and other ancient timekeepers from around the world. The outdoor cafe allows visitors to spend some extra time in the Persian garden admiring the architecture of the museum.
https://kalouttour.com/wp-content/uploads/2017/10/6472559-tehran-wallpaper-e1520779124498.jpeg
768
1024
admin
https://kalouttour.com/wp-content/uploads/2017/08/kalout-300x225-80x80.png
admin
2017-10-17 16:06:45
2019-06-24 15:23:09
Amazing Places in Tehran You Didn't Know Existed