Travel to Iran without Isfahan is not complete
Travel to Iran without Isfahan is not complete
According to tourists who visited Iran and Isfahan, it is one of the most beautiful and most visited cities in Iran. It seems that there's something in Isfahan that makes the city so likable.As it's got some of the highlights of a trip to Iran, the absolute majority of tour operators plan the itineraries in a way that Esfehan is the first or the last stop before leaving Iran.
These special features of Isfahan can be divided into several categories.
Natural scenery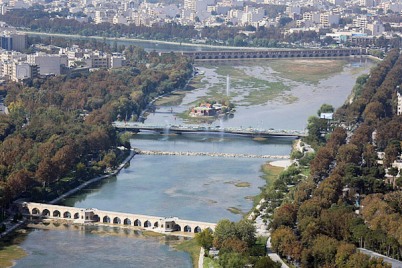 The most important and most significant natural effect in Isfahan is Zayandeh Rood River
A river with historic and beautiful bridges that give the city a dazzling effect.This 400 km long river in the provinces of Chaharmahal Bakhtiari and Isfahan, besides the special effects of nature, has provided a great deal of sports facilities for tourists.At the side of this river in addition to the farms and the lush forests have created areas for rafting and recreational sports.There are parks on both banks of the river for kilometers and this lets the people from Isfahan and environs to spend some time relaxing in the shade of the trees, stroll with friends and family and revitalize themselves and enjoy their time.Some of the royal gardens of Safavids (16th to 18th centuries) were irrigated this way.Zayandehrood's historic bridges like the 33 bridges and khaju have provided a beautiful and deceptive effect to the river.Zayandehrood's historic bridges like the 33 bridges and khaju have provided a beautiful and deceptive effect to the river.Walking along these bridges is one of the attractions of tourists.
City Planning of Esfehan
A lot can be said about the city planning of this beautiful city.
First of all, it's green.You see several fully-shaded streets in different parts of the city as well as pedestrians, especially on Chaharbagh Street, one of the most beautiful streets of Isfahan.There's such a broad shaded space in the middle of the street that city hall has placed benches for the people to sit down and relax.
As I mentioned before, there are parks along the river on both banks of the north and south. You can go jogging, walking, etc. for hours.
You can go on a picnic and hire a boat and go peddling.There are also good highway system and overpasses and underpasses that helps you make your inner city trips shorter and more comfortable.
Historical Monuments of Esfahan
Isfahan is known to "Half of the world or museum city "This slogan of Isfahan represents an abundance of Historical monuments
Cultural and Artistic in this historic city.The Iranian architecture of every historical period has its own charm, but as far as structural techniques, tiling and decoration are concerned, there are no other ancient monuments in Iran that could match the buildings of Esfehan.
Undoubtedly, Naghsh-e-Jahan or Imam Square is at the center of these fantastic arts.The early 17th century square with its magnificent monuments and colored shops all around created a unique setting that you will not see anywhere else in Iran.This unparalleled collection includes the Royal Palace, Jame Mosque,
Royal mosque and market collection as well as other royal palaces around the square that have all contributed to making this place an unforgettable one.
There are other mosques such as the ancient Esfehan Friday mosque which are astonishing and worth visiting.
You should add to this unique collection the churches, old houses, the Zoroastrian fire temples, as well as the historical minarets of Isfahan.
So add a free day at end of your schedule for these historic monuments.
Handicrafts of Esfehan and Its Artists
In most parts of Esfahan, and in particular in Imam Square, you can shop, art galleries and workshops of handicrafts where you can see the actual artists and craftsmen who are creating beautiful works of art.Large collections of artistic works, carpets, miniature paintings, etc. make Esfehan the city for shopping during your stay in Iran.
These artists will welcome you in their colorful stores and you can visit these valuable artworks.These people are keeping this Iranian art alive by following the traditional styles of centuries of miniature painting in Iran.
Armenian Quarter of  Jolfa
Armenians have long been living in Iran and their history has been linked to Iran's culture and civilization.Many regions of Azerbaijan and other cities of Iran have long been the home of Armenians.The existence of various historical churches in Iranian cities reflects the history of these people in Iran.
The Armenians of Isfahan from the time of Shah Abbas(17th century) settled in the southern part of the Zayandeh River.Jolfa is the quarter worth visiting for both its fascinating churches as well as culture. In this part of the city, you can get acquainted with the Armenian climate of Isfahan.You can find all the special Armenian elements, such as the hotel's café restaurant and their stores, you can enjoy spending time in and having something to drink.Coffee is part of Armenian culture. So, if you want good in an interesting atmosphere, Jolfa is the place.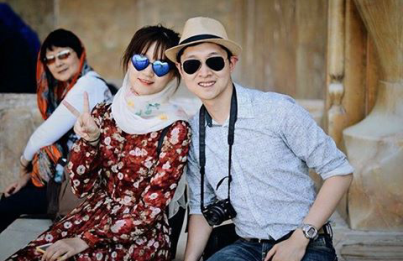 People
The last section is about hospitable local people of Isfahan, who are so proud of their city and happy to welcome foreign travelers.This city is not only for tourists but also for Iranians themselves as one of the destinations of tourism
Every year in different seasons of the year, like the New Year, Noruz, Iranian New Year, as well as summer holidays, millions of Iranian travelers visit Isfahan and explore its beauty.So, the local people have got the reason to feel proud of their legacy.
Esfehan, because of what you have read so far, is where people have been very exposed to tourists. Tourism has brought business and employment to the city. The local population is happy to see tourists and is useful to them.
In general, if there is a reason why some travelers come back to visit Iran again and again, they are kind, generous and hospitable people. You must see it to appreciate it.
https://kalouttour.com/wp-content/uploads/2017/09/Isfahan.jpg
560
1000
admin
https://kalouttour.com/wp-content/uploads/2017/08/kalout-300x225-80x80.png
admin
2017-10-14 17:06:24
2019-06-24 15:26:50
Travel to Iran without Isfahan is not complete