Iran – "the bright star with big tourism potential"
Iran – "the bright star with big tourism potential"
The FINANCIAL – The television news of centrifuges, nuclear power plants and barred negotiations has certainly made the visions of the beautiful beaches on the Caspian Sea, the sun-drenched islands in the Persian Gulf and the cultural sites – Iran is back On the tourist map, according to the regional Leading observers.
There are major challenges, but the decision of many countries to abolish sanctions under the Atomic Energy Agreement has opened up investor potentials like nowhere else.
"Iran is a bright star," says Nikola Kosutic, Research Director for the Middle East at Euromonitor, the respected international analyst. "The potential is enormous, considering where they are now and what they could achieve in the near future." Iran is likely to become the leading tourism market in the Middle East and North Africa, provided the infrastructure is capable of developing and coping with changes. "
The full report by Euromonitor International on travel and tourism in Iran outlines the road to the future and the threats of reaching the country's goal of achieving a huge increase in tourists to $ 35 billion per year by 2025 . Tourism currently less than eight billion dollars.
The report will be a focal point for the opening of the Iran Hotel & Tourism Investment Conference (IHTIC) organized by Bench Events on the 7th – February – a new high-level meeting of international investors, consultants and local leaders in the hotel industry, who come together to meet and discuss how the development of the country's tourism sector.
Iran offers a diversity that is unique in the region, according to the report. Mixing Persian and Arab cultures, the list of attractions is long: from the great city of Isfahan, the mountains of Damavand, the religious tourism site of Mashhad, and the island of Kish While the US has still imposed sanctions, hotel groups based outside the US have already begun to intervene. The French Accor group was the first in 2016. Others follow, including the UAE Rotana and Spain's Melia. It is expected that by 2018, Iran will have six different international brands.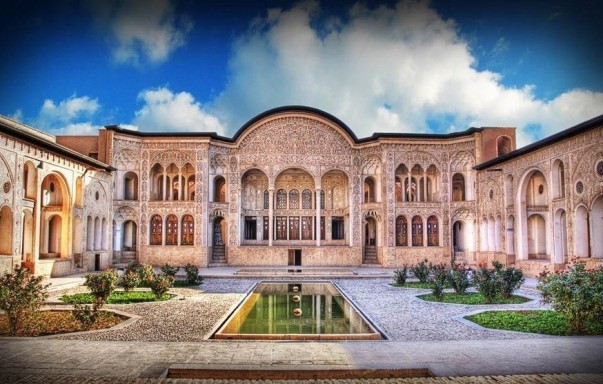 In response, the country is striving to develop its infrastructure including airport capacities in Tehran, Isfahan, Tabriz, Mashhad and Shiraz. Iranian Airlines has bought more aircraft as international carriers are focusing on the market, including British Airways, which recently launched daily flights to Tehran.
But there are weaknesses, according to the Euromonitor report. Airport capacity is still limited and more investment is required. The hotel market is massive under supply often with poorly trained staff. And Internet infrastructure – especially online payment systems – is underdeveloped as a result of bank transactions. Online sales are declining, but pick up quickly. The slow but gradual improvement of the domestic currency of Iran also helps.
The report says the current Iranian government wants to promote international tourism – apart from everything else, it needs the revenue. It supports – politically and financially – an organization of cultural heritage for the coordination of 160 projects, including hotels. And it is advertising abroad.
But in many international eyes, Iran remains at the centre of regional unrest of which it is a key player. Potential tourists will have to be convinced.
Nikola Kosutic believes that she can be. With culture, ecotourism and skiing, there are attractions about age groups. Enough to compete against many regional goals, especially Egypt, Dubai, Oman and Turkey, the latter of which was recently confronted with an increase in terrorism. Iran is a safe target.
The largest source markets are Iraq and Azerbaijan at the moment, but the strongest growth has come from countries in Europe, and the Americans are also returning after decades of Iranian isolation. Nikola predicts that Russians will also arrive in large numbers. Visa procedures are relaxed – Iran has begun 30-day visas for tourists from 58 countries on arrival.
It is not so easy for investors. A reliable local partner – to navigate bureaucracy, rivalry and even corruption – is crucial. Without one, the task is impossible
https://kalouttour.com/wp-content/uploads/2017/08/kalout-300x225-80x80.png
0
0
admin
https://kalouttour.com/wp-content/uploads/2017/08/kalout-300x225-80x80.png
admin
2017-01-13 20:30:50
2017-03-13 14:30:40
Iran – "the bright star with big tourism potential"